A safe haven for caracals
A SAFE HAVEN FOR CARACALS
Our Rescue Centre In Ethiopia Rescues These Captivating Wild Cats And Returns Them To The Wild Whenever Possible.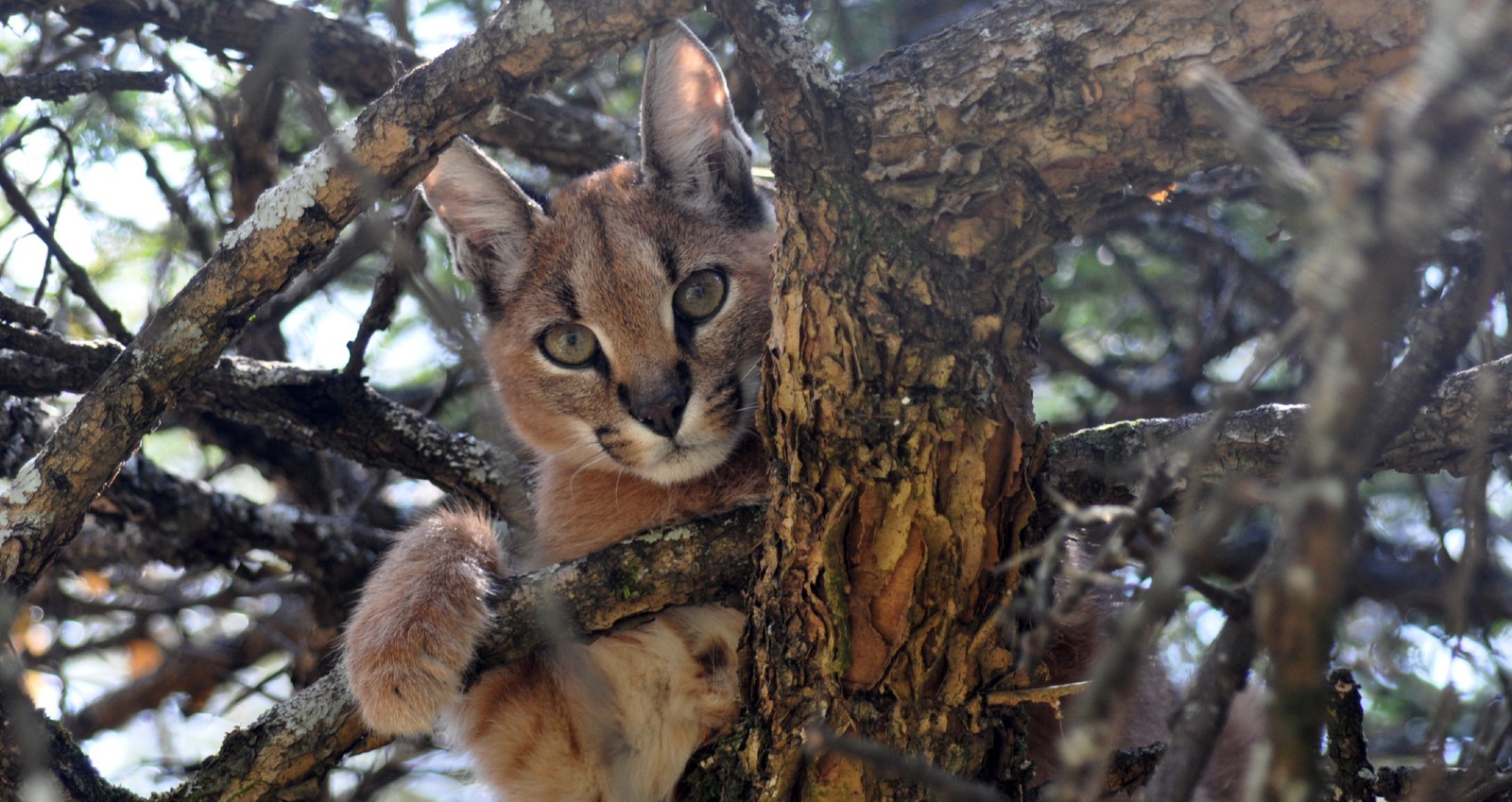 Terrs was just a tiny kitten when rescued with his brother Tuffa from the illegal pet trade in Ethiopia. They were so young when poachers killed their mother and they were put on sale, they still had their eyes shut. The brothers are caracals, elusive and beautiful lynx-like medium-sized wild cats, with reddish-brown fur and black ear tufts.
At Born Free's Ensessa Kotteh wildlife centre the pair were nursed back to health and over several months were gradually prepared for life back in the wild where they belong.
Opportunistic predators, who can leap four metres into the air, caracals hunt birds, rodents and other small mammals, which are not in short supply at our centre's 190 acres of grassland, trees and shrubs.
Aged around a year old, their natural dispersal age when they would leave their mother, we set Terrs and Tuffa free. Monitored via radio collars, we used a 'soft release' strategy and continued to provide food at a set time and place. The brothers came back for nourishment when needed, but this only continued for a short transition period before the released pair were confident fending for themselves.
Help us provide a safe haven for cheetah and other rescued wild animals in Ethiopia.

SHARE ON FACEBOOK SHARE ON TWITTER