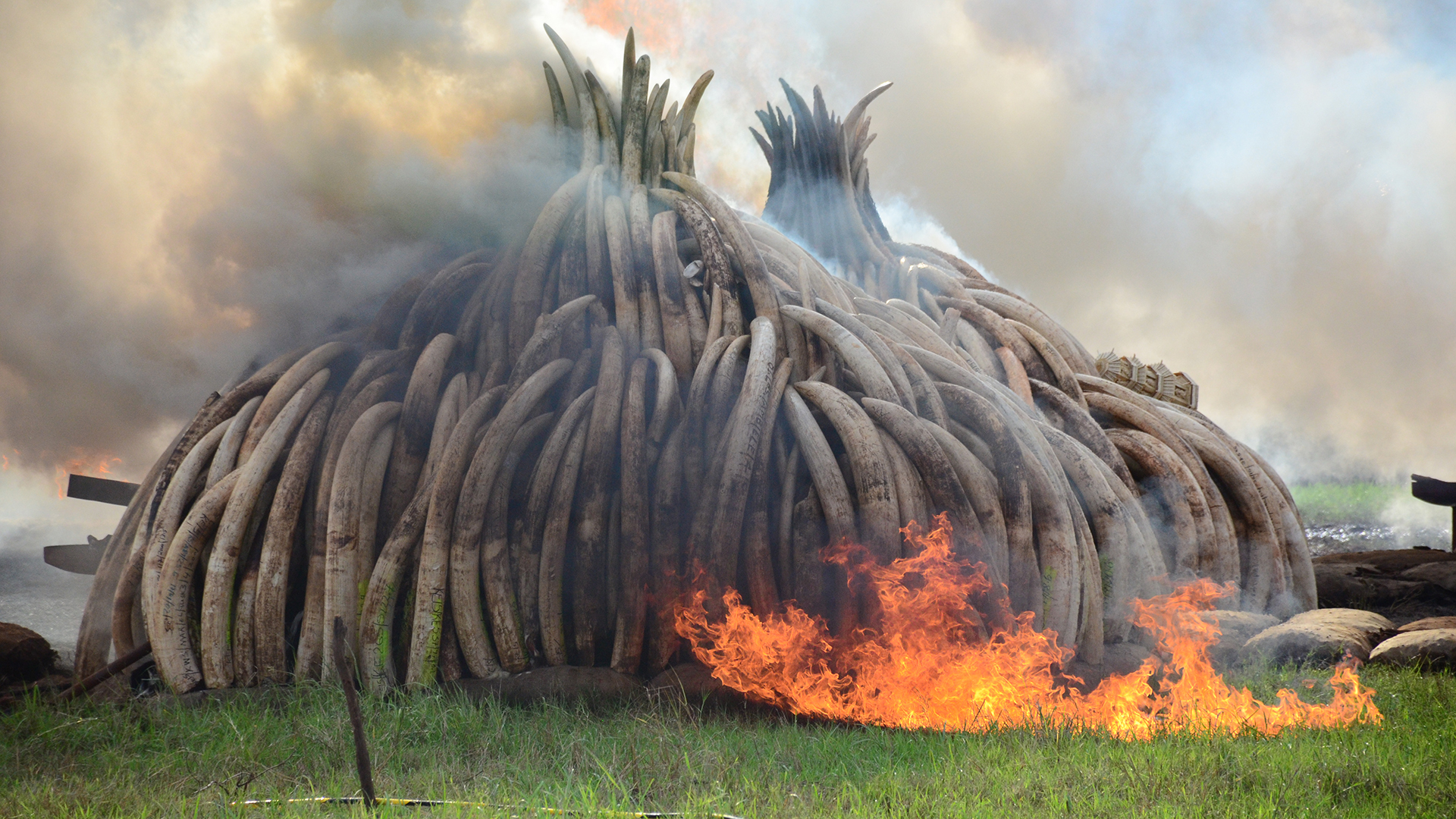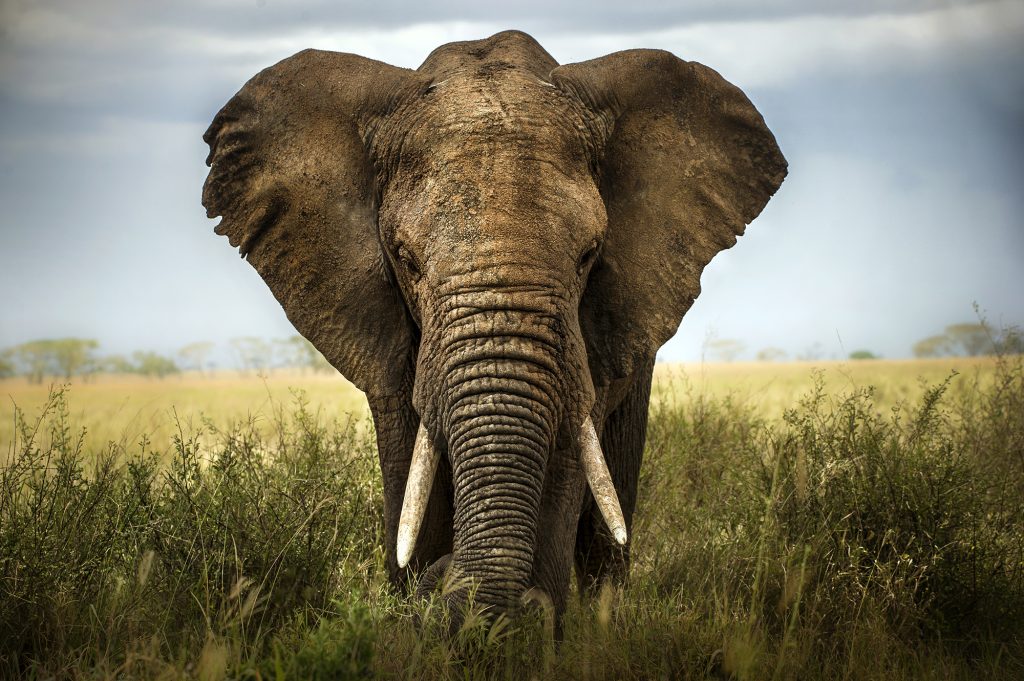 Born Free believes that any commercial trade in both old and new ivory stimulates demand, compromises law enforcement, and provides a potential means by which 'new' ivory from poached elephants can be laundered into trade.
The Global Ivory Trade
Tens of thousands of elephants are being killed across Africa each year for their tusks. A century ago, there were maybe 5 million elephants across Africa. Now there are less than 500,000. Savannah elephants declined by 30% from 2007-2014, and forest elephants by 60% from 2002-2011.
While unrestricted international commercial trade in 'new' ivory is banned (CITES 1989), many countries continue to allow some form of commercial trade in ivory within and across their borders. Increasingly, these domestic markets are being recognised as significant drivers of elephant poaching and ivory trafficking.
Born Free believes that the regulatory approach permitting a controlled legal trade in ivory has failed elephants.
For example, weakening of the international ban on commercial ivory trade led to 'one off' sales of large volumes of ivory to consumer nations in 1999 and 2008, under the guise that this would satisfy consumer demand, provide funds for elephant conservation and reduce poaching. However, these 'experimental' sales have only stimulated demand in a poorly regulated marketplace which is subject to weak and inconsistent law enforcement.
Furthermore, scant evidence exists to prove that any of the funds generated have been effectively deployed to support elephant conservation in the field.
Some countries have attempted to restrict commercial domestic trade to older ivory items (for example, pre-dating 1947). However, policy-makers have failed to recognise the difficulty in authenticating older ivory, and the ease with which such loosely-interpreted and often poorly enforced regulation serves as a convenient loophole for ivory traffickers.
Born Free therefore opposes trade in any ivory product, and works with governments, wildlife law-enforcement agencies, conservation bodies, industry representatives, the media and the wider public to promote the adoption of comprehensive bans on domestic and international commercial trade in raw and worked ivory.
Born Free also actively publicises the risk posed by any commercial trade in products containing ivory from other ivory-bearing species such as hippo, walrus, narwhal, and the extinct mammoth.
---
Ivory Legislation in the UK
On 6 June 2022, the long-awaited Ivory Act 2018 was implemented, making it illegal to sell elephant ivory to, from and within the UK, with limited exemptions.
Born Free's report 'Are Ivory Sellers Lying Through Their Teeth?' provides insight into the scope and scale of the online ivory trade in the UK prior to the Ivory Act's implementation. Following the release of this report, Born Free collaborated with eBay to take down ivory listings on their website.
Born Free's subsequent ivory report 'A Tooth for a Tooth?' investigated the immediate impact of the Ivory Act and called for the Act to be extended to other ivory-bearing species, particularly hippos.
In May 2023, the Government announced plans to add hippopotamus, narwhal, walrus, orca and sperm whale to the species protected under the Ivory Act.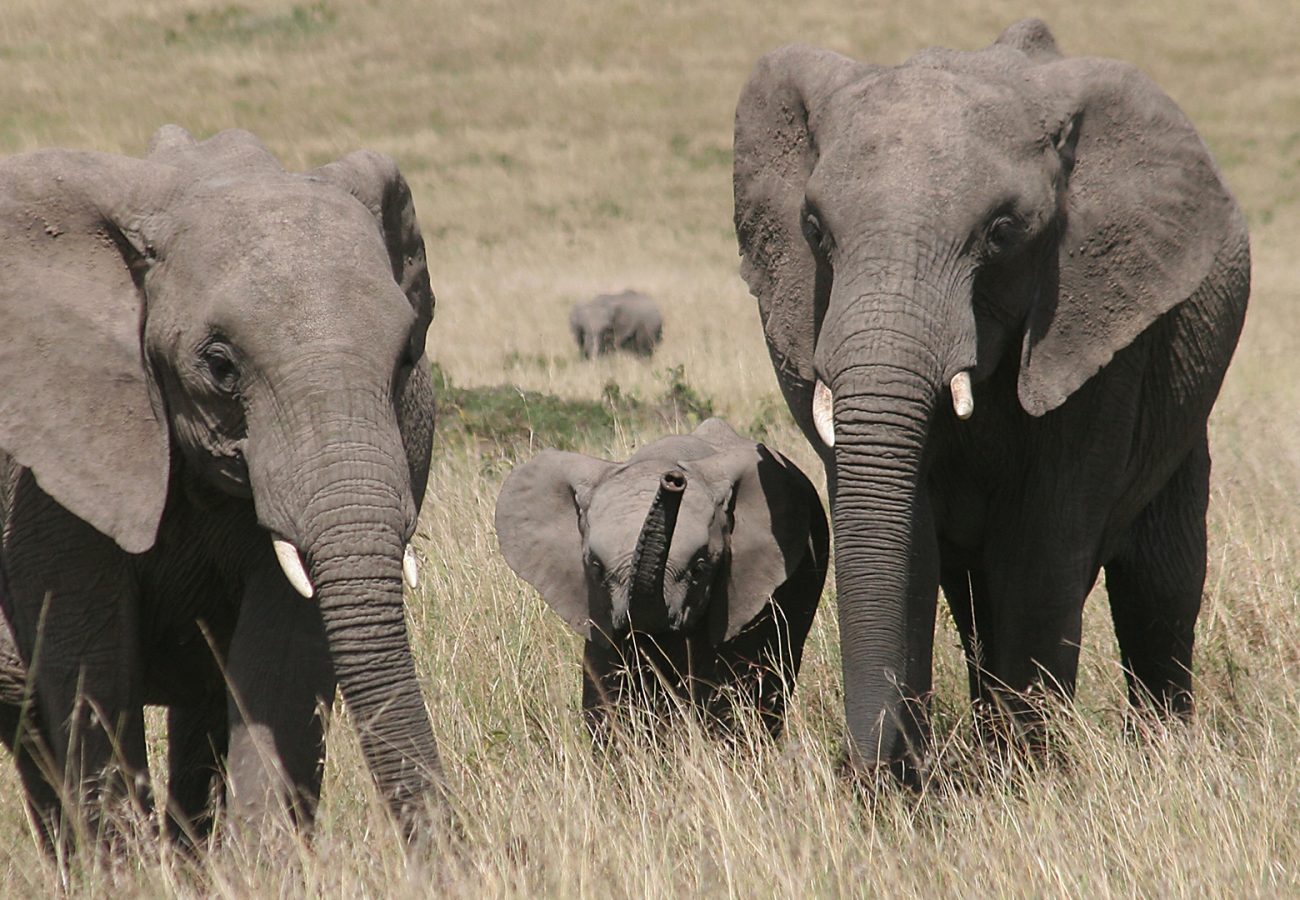 Adopt An Elephant
Adopt an elephant with Born Free, and your donations will help us fight the global ivory trade and protect elephants.
Adopt An Elephant