Hope for Elephants
Their future is in your hands
Donate
Elephants are exploited every day. Their lives are at risk. Your help can protect these magnificent animals.
Elephant numbers have plummeted over the last century – Born Free has been fighting this exploitation for decades, but we need your help.
Elephants are among the world's most popular animals, and yet, they are in crisis. Poached for their ivory, hunted as a trophy, killed in retaliation, they suffer from habitat loss and the impact of climate change, and are exploited in captivity. These colossal yet sensitive creatures remain on the endangered list, their very existence lies in the hands of humankind.
A century ago, Africa had 10 million elephants. Today, there are fewer than 415,000. 96% have been lost. Let that sink in. Africa without elephants? It's unimaginable. Each and every day, dozens more are killed. These remarkable animals, with family bonds at least as strong as our own, are reduced to mere commodities.
Your gift today could help secure the future of these intelligent animals.
Born Free is giving hope to elephants
In 1989, Born Free helped bring about a global ivory ban and, with your help, has fought to keep elephants safe ever since.
Together with our amazing partners, including the Kenya Wildlife Service, we've already had a mammoth impact. In 1989, Kenya had some 16,000 elephants. Today, that population has more than doubled to over 36,000.
If we all work together to protect them, elephants can recover.
Our conservation programmes are making a real and tangible difference to the lives of elephants in Meru, as well as the local communities that share their habitat. Our colleagues in Kenya work year-round relentlessly removing deadly snares, engaging with local communities, reducing potentially lethal conflict between people and elephants, and monitoring elephant behaviour. It can be difficult work, but it is also so rewarding to help these magnificent creatures, and you can play a vital role too.
Your gift today could help make our shared giant dream come true: real hope for elephants.
How Your Donation Will Help
Your gift today could help our vital work continue. Together, we can:
Stop armed poachers and investigate and expose illegal trade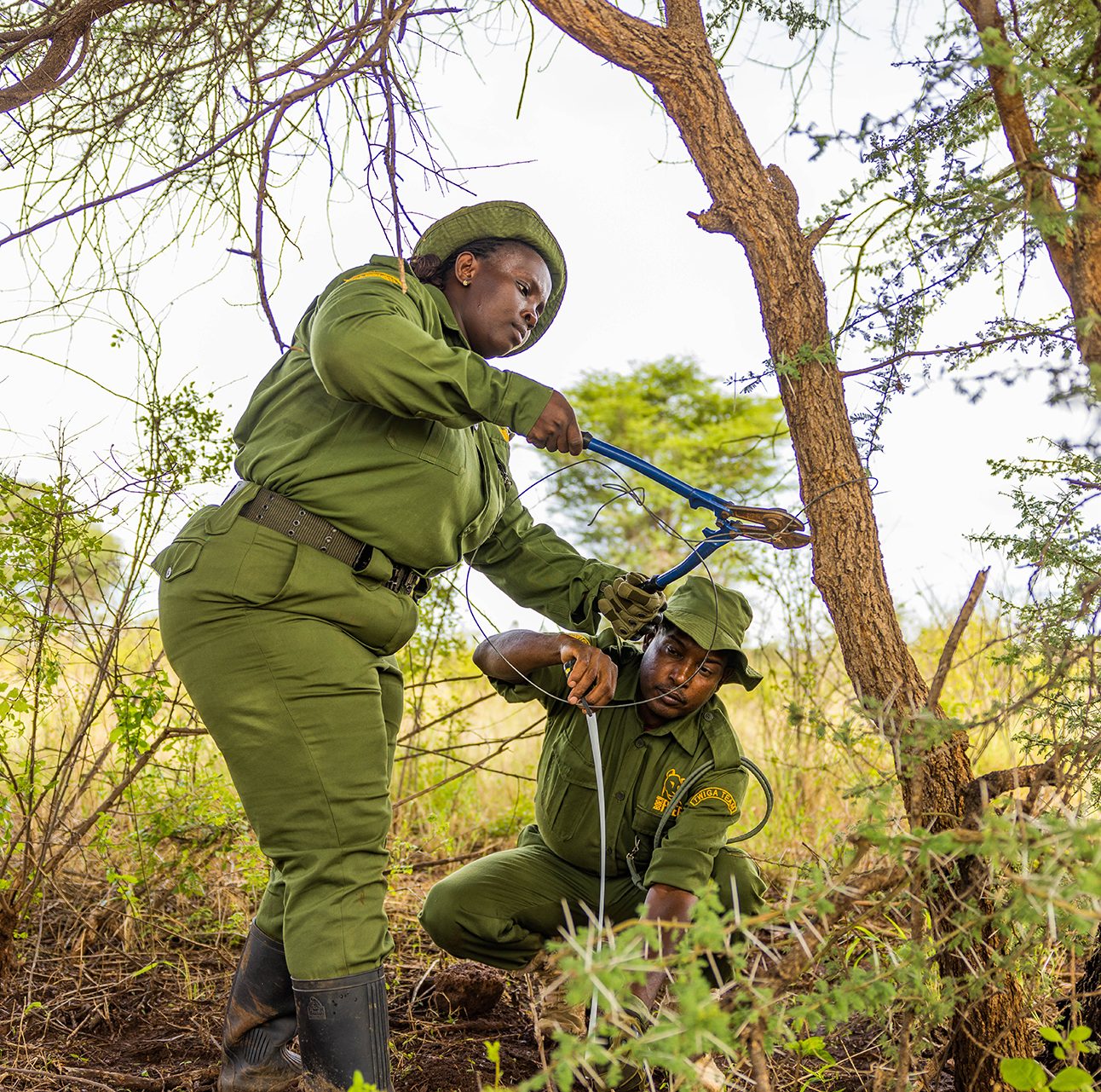 Fund local rangers to remove snares, stop poaching & reduce conflict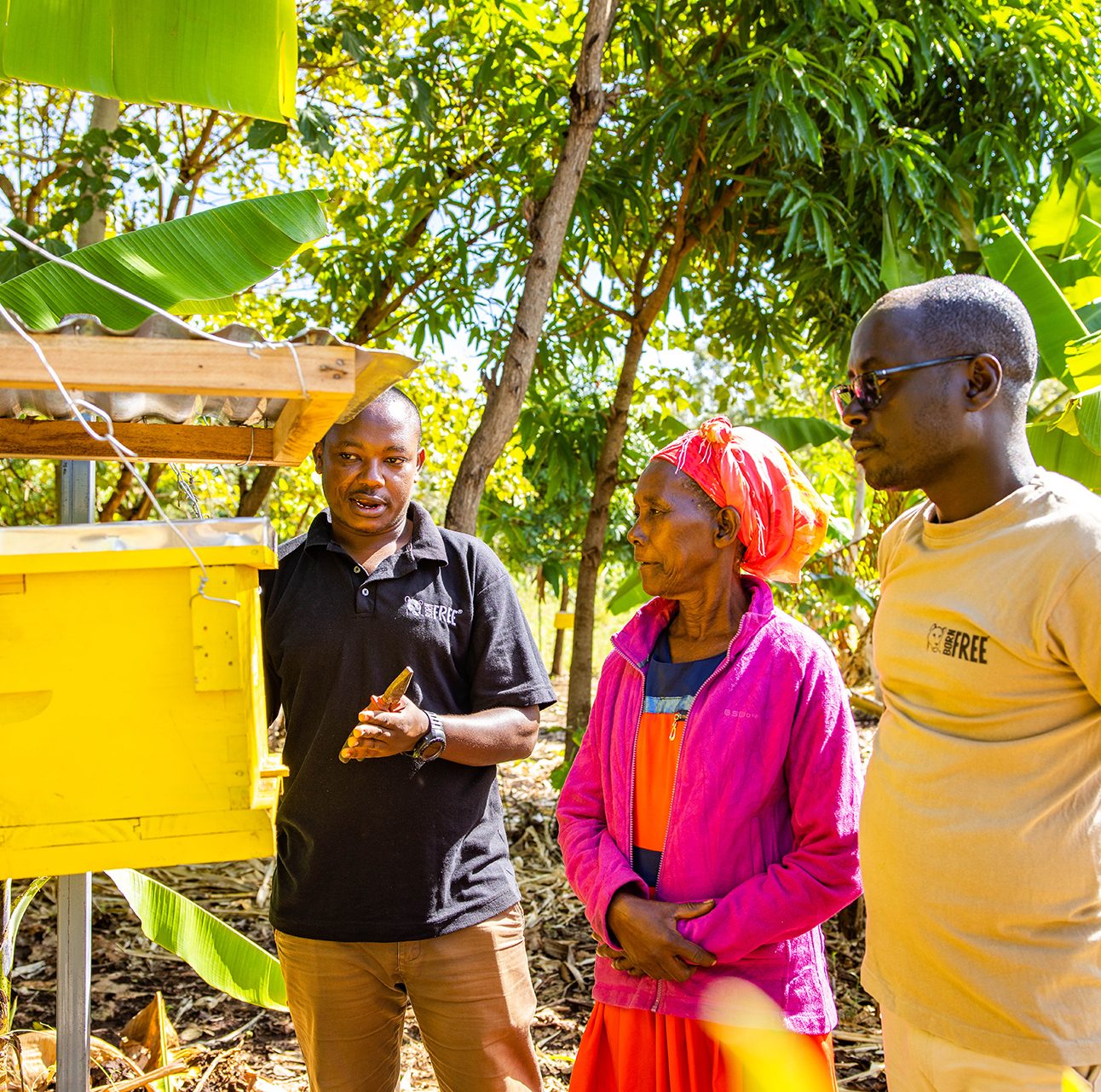 Help local people and wild elephants live in harmony
What your gift could fund

could equip our team with one pair of pliers, to remove deadly wire snares & save elephants.

buy a first aid kit for our teams, keeping them safe out in the field while protecting elephants.

could buy a beehive, helping a farmer protect his crops and save elephants from injury and death.

could fund a one-day workshop transforming community attitudes towards wild animal welfare.
Thank you for sharing our vision for a safe future for elephants. Together, we can help them thrive and peacefully coexist with people. By working together, we can save the elephant.
Newton Simiyu, Saving Meru's Giants Manager, Kenya