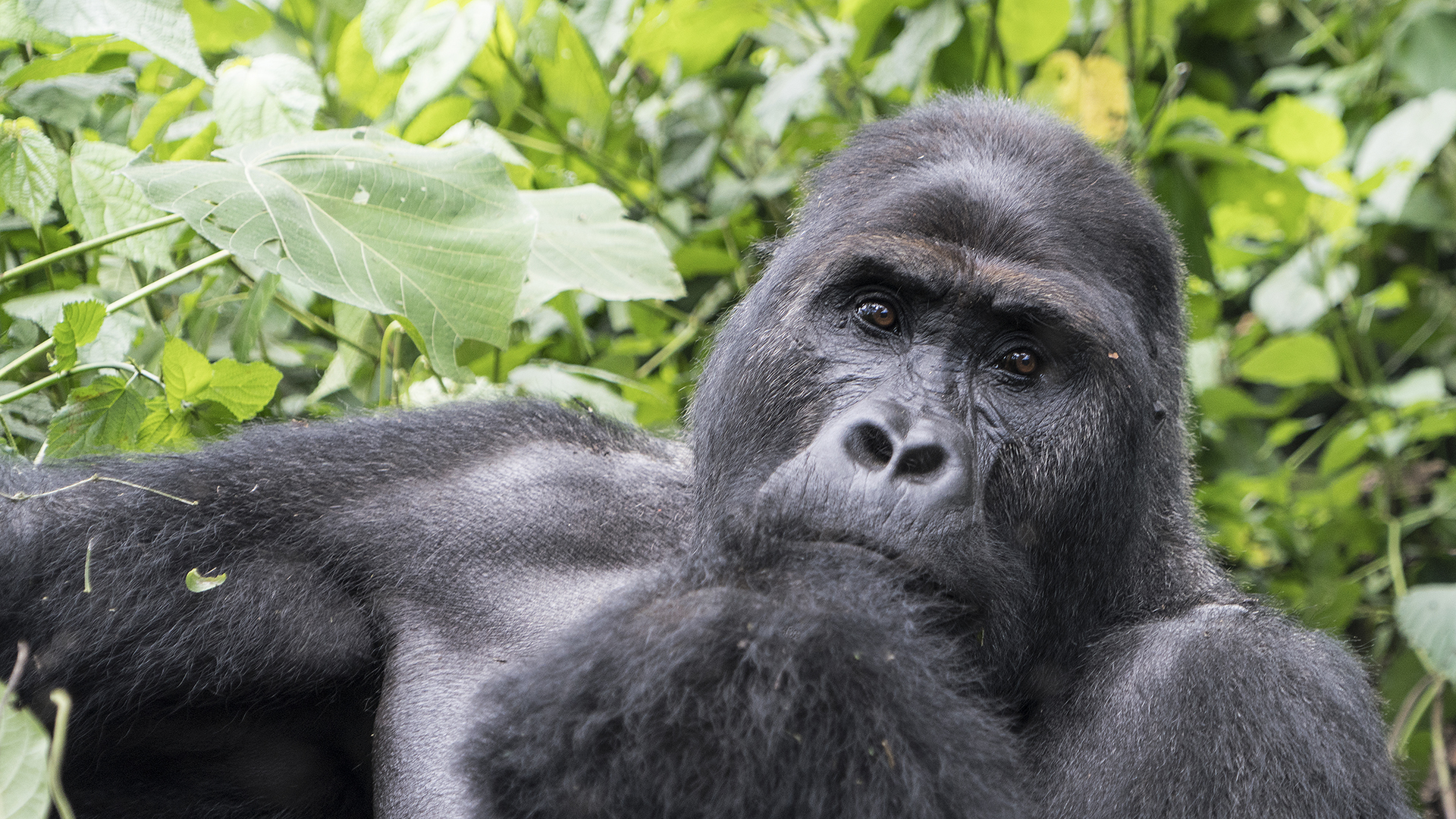 Renew Your Gorilla Family Adoption
RENEW YOUR GORILLA FAMILY ADOPTION
Over the past 12 months, your gorilla adoption has helped us continue to protect gorillas from hunting and their habitats in the Democratic Republic of Congo and Dja

B

iospehere

Reserve in Cameroon

.  
We're

thrilled you are considering renewing your ado

ption of the Gorilla family for another year and will help continue to support this amazing work as well as our work worldwide.
WHAT DO YOU GET WHEN YOU RENEW YOUR GORILLA ADOPTION?
As a thank you, we'll send you a new adoption certificate and a new photo of the gorilla family. You'll also continue to receive our My Adopt magazine twice a year, which includes updates on all our adopted animals – you can choose whether you would like to receive this digitally by email or receive a physical copy in the post.
CONSIDER RENEWING WITH A DIGITAL ADOPTION
Digital adoptions mean no packaging, minimal carbon footprint and maximum support for the gorilla family and Born Free's work. Digital adoptions mean 33% more of your adoption fee will go directly towards helping animals, compared to choosing a physical renewal pack.
You will receive your gorilla family adoption certificate by email, which you can either keep for yourself or forward to your chosen recipient if the adoption is a gift. You will continue to receive My Adopt magazine twice a year digitally by email, including updates on all our adopted animals.
NEED HELP WITH YOUR GORILLA FAMILY RENEWAL?
Call our customer support team on 01403 240170.
Adoptions last one year (those paid monthly by direct debit roll over until cancelled).
For VAT purposes, of your total donation, £13.50 (inc. VAT) if you opt to receive a soft toy and £6.00 (inc. VAT) if you opt not to receive a soft toy, will be considered as payment for the benefits received.