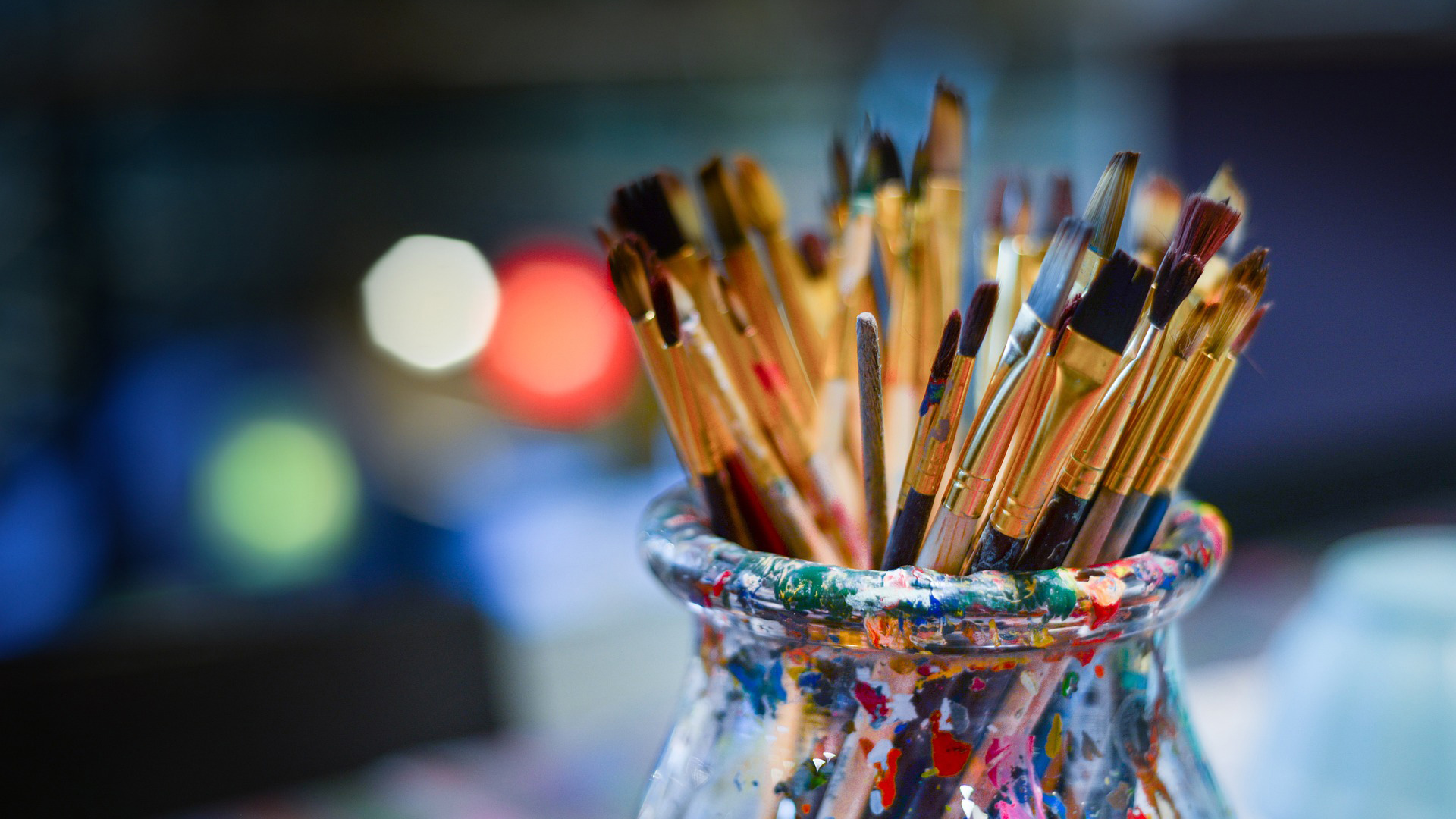 Artists are well known for their generosity and these amazing and talented people are no exception. An image can say more than a hundred words – and here is the proof. Born Free is indeed fortunate to have such friends.
Dame Virginia McKenna DBE, Born Free Co-Founder & Trustee
GARY HODGES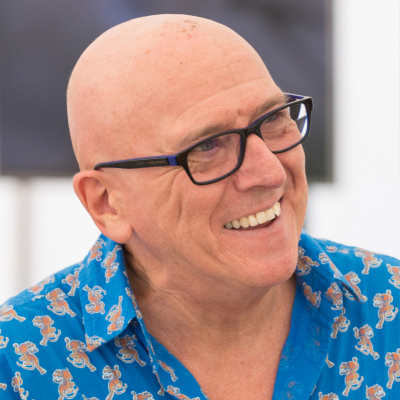 Gary Hodges is the UK's best-selling pencil artist, having sold over 110,000 personally signed and numbered wildlife art prints from 135 different drawings.
As a great supporter and longstanding friend of Born Free, as well as many other wildlife and environmental organisations, Gary has raised over £1m for charity by auctioning his unique artworks at special fundraising events.
In 2016, Gary's Heart and Soul exhibition, held at London's Mall Galleries, was a sell-out event, raising over £133,000 at the opening night auction for Born Free and Environmental Investigation Agency (EIA). In 2018, Gary's Love and Protection exhibition, held in Gloucester, raised £44,000 for six wildlife charities, with £7,000 donated to Born Free.
"Quite simply, I have been a devoted admirer of Gary's work for over 25 years. His unique talent, and his profound sensitivity to the animals' character and individuality, create images that are unbelievably beautiful and evocative." – Dame Virginia McKenna, DBE
---
SHERREE VALENTINE DAINES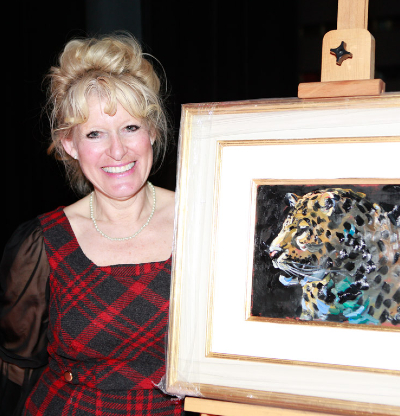 Sherree Valentine Daines is Britain's leading modern impressionist painter. She has exhibited works at the Tate Gallery, the Barbican, the Royal Society of British Artists, the Royal Institute of Oil Painters, and her work is held in many distinguished private collections around the world.
She has generously supported Born Free for many years, donating a number of original oil paintings, to be sold in aid of our wildlife conservation work. Sherree has painted several of these original artworks live on stage at Born Free events. Her unique ability to capture the essence of an animal within a short space of time, enthralled audiences at our Beyond the Bars and Wind of Change gala events in 2017 and 2019.
"I have been a fan of Born Free for nearly 30 years. The work that Virginia, Will and the team do for the survival of threatened species; their efforts to protect animals against cruelty; and the kindness they have shown, is a real inspiration to me. I'm so proud to be able to support their work." – Sherree Valentine Daines
---
EMMA BOWRING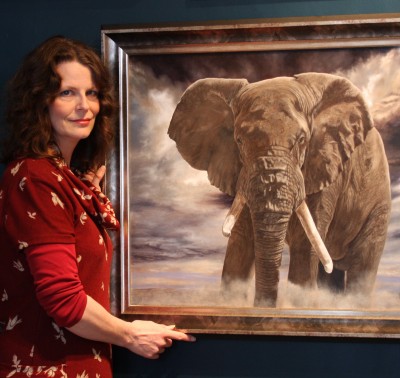 Wildlife painter Emma Bowring lives and works in Devon. She uses oil on canvas to produce exquisitely realistic portraits of wild animals and has donated several original works to be auctioned at Born Free events.
In 2019, she created a special commission to be sold at our Wind of Change gala dinner, with her group portrait of our Lions of Lyon selling for thousands. Emma became a member of Artists for Conservation in 2018 – a Canadian international non-profit organisation, which represents 500 wildlife artists from 30 countries, all committed to conservation.
"When one of my paintings hangs on someone's wall; I want them to have the feeling that the animal is there in the room with them and to really connect with the individual and experience just a little of the beauty of nature; and therefore, maybe, want to protect it." – Emma Bowring
---
JONATHAN TRUSS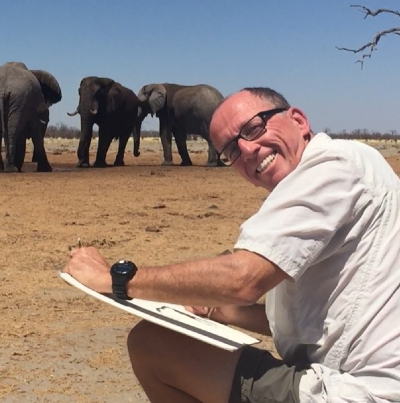 Jonathan Truss is one of the world's leading wildlife artists with his paintings gracing the walls of collectors around the world. He has featured in national and international magazines and made many TV appearances, led art safaris to destinations including Madagascar, Galapagos, Zambia, Canada and India, and has Illustrated for Bradt travel guides and been commissioned to write and illustrate How to Paint & Draw Animals for worldwide distribution.
In 2019 Jonathan was appointed global ambassador for Artists for Conservation, representing the organisation at an event at the Lanwan museum, China. In 2020 Jonathan presented A Brush with Nature, a TV programme in association with Born Free, filmed in Kenya's Amboseli National Park and featuring Virginia McKenna DBE. Limited edition prints of his painting entitled Last March of the Tuskers are available to buy, with profits going to Born Free.
"It's a privilege to be associated with Born Free who do and care so much to protect the animals that I paint. To be able to support Born Free from the sale of my wildlife paintings and give back a little to protect the animals is a great feeling indeed and the purchaser of my work is contributing to Born Free's enduring legacy in wildlife conservation. Nature has already created its masterpiece…all I do is paint it!" – Jonathan Truss
---
CAROL BARRETT
Wildlife artist Carol Barrett has been captivated by wild animals for as long as she can remember and has been drawing and painting them professionally for over 30 years.
After training at Art College, she was inspired to travel to Africa to specialise in painting wild animals in their natural habitats. She has visited several African countries, gathering material for her work, spending as much time as possible with the local guides out in the bush, and savouring every second in the presence of the magnificent wildlife. Through her wildlife painting, she aims to pay homage to the wonders of the natural world and attempts to capture their magnificence and bonds of sentience.
Carol generously donated 100% of the sale price of seven original paintings of big cats to Born Free.
"I am truly honoured that Born Free has agreed to highlight my painting, as the charity has achieved such wonderful longstanding conservation work in many countries all over the world and both Co-Founders, Will Travers OBE and Virginia McKenna DBE have blazed a trail and provided hope for the future." – Carol Barrett
---
JANE BRISTOWE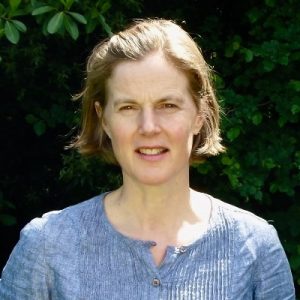 An exhibitor at the Royal Academy Summer Exhibition and short-listed for Wildlife Artist of the Year, Jane combines her clear and distinct use of line with a passion for colour.
Her appealing style has established Bristowe as a leading exponent of animal images. Her innovative linocuts display her inventive artistic imagination in capturing the simple appearances and character of a stunning array of animals and have placed her among the best of this genre currently working today.
Collaboration with wildlife and conservation charities has become key to Jane's work. She worked with author Florina Falce to produce the book Dear Elephant which was endorsed by Dame Virginia McKenna. Her designs have been chosen to feature on an exclusive new range of products in the Born Free Shop, and we are delighted to be collaborating with her on such a beautiful range, proceeds of which will support our vital work to keep wildlife in the wild.
"I'm thrilled to be collaborating with Born Free. Your purchase will help conservationists in their essential work to keep wildlife in the wild where it belongs." – Jane Bristowe
JANE BRISTOWE SHOP RANGE     Visit Jane's website